Types and Application of Folding Door
We manufacture, distribute and supply folding door, a door so named due to its functional and innovative space-saving design composed of at least two vertical panels hinged together to open or close in a limited space.
It does not swing wide open like a traditional single panel door but folds flat against one another when opened. To install it, a ceiling-installed track is used as a guide.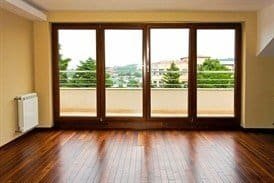 Material-Based Folding Door Types
PVC;
Laminated glass;
Or any custom materials (upon customer request)
Installation Area & Use Folding Door
Types for Indoors & Outdoors
Multiple-folded or accordion door
Patio or deck door (*outdoor use)
Features of Folding Door
It works on any limited space even if you are in a small apartment or condominium. It only takes a fraction of the doorway space, unlike a traditional single-paneled door that does not leave any gap beside it.
A folding patio door creates openness and connects the indoors to the outdoors, making two different spaces look as one. It also allows natural air and light to come into your home even without opening the entire door space.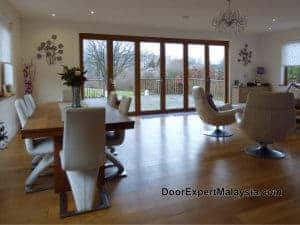 A folding door comes on a wide array of colors, designs, effects (metallic or wooden), materials and themes. Choose based from your current home concept.
It is easy to install. If you are a do-it-yourself enthusiast, installation is a breeze. Follow the instruction manual and get set to install the new folding door.
We are at Your Service
Our company is your one-stop full service manufacturer, supplier and installation. We offers you a wide range of folding doors to complement and suit your current home theme. We are your experts on standby for any concerns, questions and suggestions.