In the mood for a Parisian vibe and filled with European warmth ideas for your home? Get them with a French door, typically referred to as a French window and is made up of several glass panels. Wooden partitions or frames are what separate these glasses, usually in rectangular cuts.
If you are looking to improving the style element of your classic or modern home, a French door may be the best choice to have!
It gives your home openness to the world outside by letting the morning sun come in for a good vibe all day! Get in touch with us for a great design, style and overall theme of French doors.
Features of a French Door
French doors are dramatic yet functional for that diva effect!
They connect the indoor to outdoor spaces, interconnecting every home element to function as one.
They are versatile for any home theme.
These doors create the feeling of openness for air and natural light.
Types of French Door
Sliding Door
French-influenced sliding doors are great for styling up limitedly spaced balconies and patios and typically for giving space for other furniture.
We are here to create you custom sliding French door to match your expectations!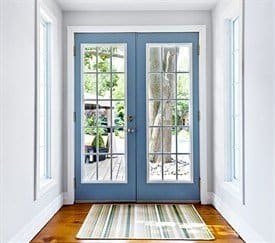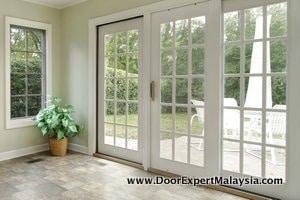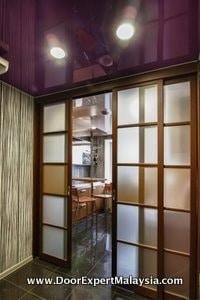 Bi-Fold / Multi-Fold Door
Bifold French style door units come with at least two folds and are perfect for closets.
They can also work as home dividers for you! We can custom-design-built-and-install it for you based from your requirements and style.
Interior Door
Usually working as a partition between two separate interior rooms, an interior door adjoins these rooms by being a partition or a wall.
Available in materials, including fiberglass, wood and steel, we can supply the right interior French styled door for you!
Exterior Door
Functioning to become an exterior door of your home, it works as an entry door, having straight access to the road and facing the street. Due to its location and its tendency to face severe weather conditions, a careful material selection must be done to keep your door lasting for many years.
Usually made from tempered glass, an exterior French style door lasts longer than interior ones do. Choose from our wide range of materials such as oak, steel or composite wood.
Do not miss on the attractive addition French doors can give your space! They are worthwhile investment that last for years and can show how stylish you are (A front door tells much about the homeowner, remember?)
For any enquiries, questions or suggestions, you may get in touch with us, your one-stop showroom offering all kinds of French doors to suit your imagination and bring your ideas to life.
WhatsApp us or fill in the contact form today!