Durable Aluminium Bathroom Door
Bathroom door needs to be rugged and hardwearing, lockable, and secure. Our selection of durable aluminium bathroom doors ticks all those boxes and more, and is ideal for anyone who is looking to put together a polished looking office bathroom or a bathroom for a guest room or a bed and breakfast. Many home owners like aluminium bathroom doors for the solid and strong feel, too.
We have a large selection of aluminium bathroom doors to choose from, in a number of spectacular designs. Choose from plain, smooth doors and more ornate designs. We also have fire doors with safety ratings that make them suitable for use both in homes and commercial premises.
We take pride in supplying the highest quality doors made from the most durable but also aesthetically pleasing materials. We know how much interior design means to people, and we want to make sure that at every step of the way you get exactly what you need.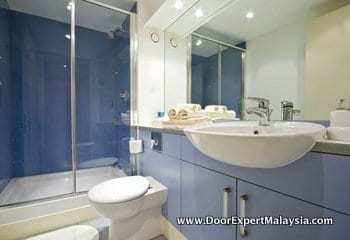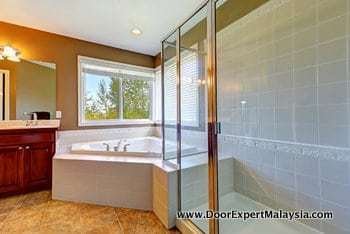 If you aren't sure what style of door you are looking for, what hinges to use on a bathroom door, or how to pick a good locking mechanism, then give us a call or visit one of our showrooms. We have made a career out of doors for many years and we are always happy to share our expertise. We want to make sure that your home looks exactly the way you want it – from the front doors to the patio, the bifold doors linking the living room to the kitchen, and of course your bathroom too.
Doors are our passion, and we hope that we can share that with you by helping you to get the best deal on a set that will put the finishing touches to what we're sure is a stunning interior design.