Types & Application of Aluminium Doors
An aluminium door can be setup as a main door or as a door for specific home or office areas, including the :
pantry & kitchen
storage room
basement & patio
others.
It can also come out in designs of your choosing, such as :
Hinged door
Pivot door
any function or type of door.
Three times stronger than PVC or vinyl and at least 40 times tougher than wood
Ideal for main doors, kitchen doors, patio doors and warehouse doors, among others
High in performance and strength, making one last for many years without much maintenance required
Resistant to rodents, vermin and termites
Tough against corrosion, weather and warping
Lightweight and easy to install
Non-combustible
Available in many finishes required by the customer
100% recyclable and fully sustainable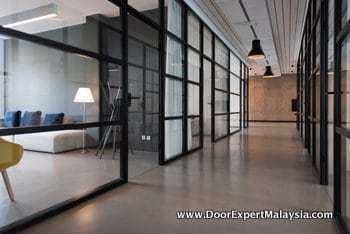 Functional and resiliently built, an aluminium door from us is the #1 choice across the country because it withstands day-to-day loads and requirements in any home or commercial space.
We manufacture and sell aluminium doors with different finishing, such as powder coating or anodizing for enhanced aesthetics, durability and quality.
Visit our showroom today!