Our Range of French Door Designs
We are a leading supplier of French doors to the Malaysian marketplace. We have a large selection of French doors for people to choose from, including internal and external doors, and we have ones made from wood, aluminium and from uPVC. Our range of French doordesigns includes something for everyone, including classical French doors, and more modern doors with ornate glazing or thinner frames.
Our range of doors includes sliding doors, bifolding doors and French doors and you can choose from unfinished or prefinished wood, uPVC or aluminium.
We know how hard it can be for people to pick out the perfect French door designs to match their interior design efforts. That's why we offer not just off the shelf doors but also custom ones that can be made to a wider range of sizes.
If you aren't sure what size you need, be sure to give our customer service team a call. Our experts will be happy to discuss your needs for you and help you to figure out what will work best, and will help you to measure up your property so that you get a door that fits.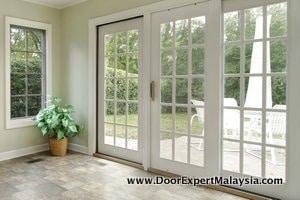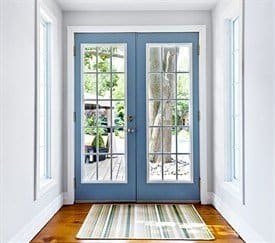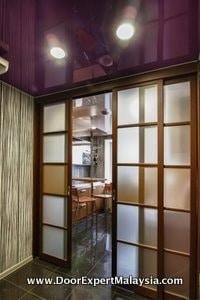 Every door we sell, whether it is an off-the shelf, standard sized one or one that is made to order, comes with a robust guarantee. You will still need to supply locks for external doors, and handles for internal ones, but the door itself is guaranteed to have good workmanship and be as described/ordered. If you take good care of the door and prime/stain or paint it as appropriate you can expect it to last for many years.
French doors look stunning and we take pride in selling the best looking, best performing doors on the market. Call us today to learn why Malaysian homeowners and contractor love us.