Why Choose an Aluminium Toilet Door?
Aluminium toilet doors are robust, light and durable. Aluminium is a material that does not rust or weather, and that is easy to clean, making it the logical choice for toilets.
We are a leading Malaysian supplier of internal and external doors; including aluminium doors, French doors, and bifold and sliding solutions.
We take pride in stocking the highest quality doors, and our products come with a generous manufacturer's warranty.
With toilet doors, the key considerations are privacy and durability, as well as hygiene. Wooden doors can be prone to suffering from warping or damage due to the humidity in rooms such as bathrooms and toilets, while uPVC and aluminium are more resistant to moisture.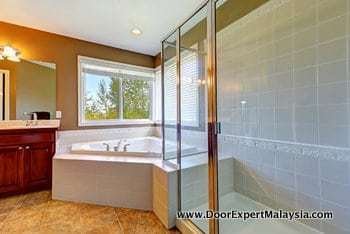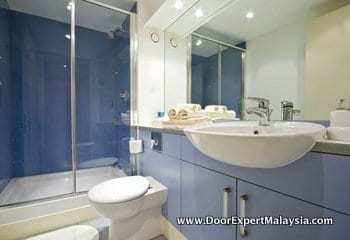 Aluminium is a very light material, so it is comparatively easy to make flush doors that are robust and strong. Some aluminium toilet doors can even have frosted privacy glass panels, to let some light into the room while still preserving the privacy of the user of the bathroom.
We have been supplying doors to homeowners and trade customers in Malaysia for many years, and we have a huge variety of designs to choose from. We take pride in offering the best workmanship, and offering fair prices too. If you are not sure what doors will best suit your needs, then please do not hesitate to contact us. We would be happy to offer you advice about sizes, security, fixtures and fittings.
Give us a call today to learn why so many Malaysian tradespeople, property developers, interior designers and homeowners choose our doors. Whether you are considering aluminium, uPVC or a veneered wood, we have something that will be ideal for your property and that will put a professional looking finishing touch onto your exciting new interior design project.