Beautiful Aluminium French Door
We are a leading supplier of aluminium French doors, can be made into sliding doors, bifold doors and swinging doors for the Malaysian marketplace. We work with both residential and commercial property owners as well as contractors and builders.
We know how hard it can be to find doors that look great and suit your home, and that's why we have such a large selection to choose from. We have aluminium French doors in most modern sizes, and have some bespoke options too for homes with more unusually sized door openings. We can supply doors with sidelights and upper windows if necessary, and have options for almost any type of property.
Our doors are designed to be secure and robust, and can be fitted with locks from most popular manufacturers. They come with a generous manufacturer's warranty, and we are committed to selecting suppliers that have honest and ethical policies and that care about the environment.
Choose from prefinished or unfinished wood doors, uPVC, or aluminium doors in a number of colours and sizes. If you are not sure what you need, then please do not hesitate to contact our customer service team. They would be happy to talk to you about your door needs, and help you find the perfect design.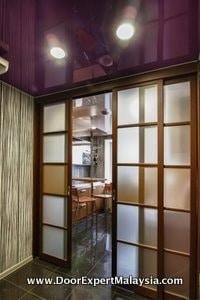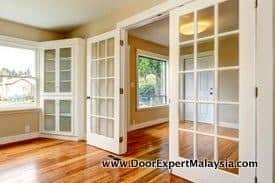 We have been working with builders and homeowners for many years, and we are one of Malaysia's top-rated door suppliers. Call us today, or call into one of our showrooms to see our range up close and get a feel for the different options. We're confident that you will quickly come to agree that we're hard to beat not just on price but also in terms of the range and the quality. We take pride in choosing the best doors, so that you can take pride in your home.