Stylish Sliding French Door
If you are looking for a sliding French door for your home, then look no further! We are a leading supplier of internal and external doors for Malaysian homeowners, contractors and builders. We supply everything from bifold doors to sliding French doors made from a range of different materials.
We understand how hard it can be to find the perfect door, but we are committed to offering the biggest possible selection, including wood, aluminium and uPVC doors, and doors with a number of different glazing options.
We are dedicated to offering the best selection, with doors in a number of different styles including flush, low profile frames, and even doors that have the appearance of being almost entirely glass.
Our doors are made to meet the strictest building regulations, and we offer a robust guarantee, so you can shop with confidence. They come in a range of sizes too, so you should easily be able to find something that fits your home even if your existing openings are unusually sized. If you have a much larger than normal opening, then don't worry. We can offer something that will make it work, such as sidelights to go alongside the door panels.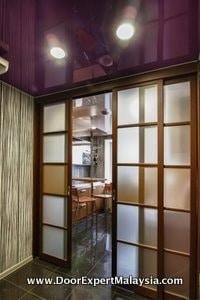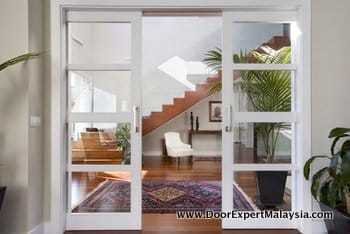 We have many years of experience serving the Malaysian marketplace and we believe that this is reflected in the breadth of selection we offer, the high quality, and the efficiency of our service. We know what sort of doors suit different areas and different properties, and we can offer advice on measurements, security and installation.
So, next time you're doing a renovation project or working on a new build, be sure to give us a call. We'd be happy to sit down and discuss your project with you at any time, and help you to find the perfect door.