Benefits of Oak Doors
1. High Quality and Lasting
They resist wear and tear, peeling and warps and do not easily buildup moisture.
If maintained and preserved properly by applying preservatives to resist dirt and moisture, a real oak door can last for generations.
2. Finishing Colours and Materials Available
Our company gives you a wide range of colours to match your current home theme. Our doors can be customized with your finishing needs, including varnish, lacquer, stain and paint.
3. Environment-friendly
We offer high quality oak doors without harming the environment. We have proper documentations and permits to acquire lasting and sturdy oak materials from reputable worldwide suppliers.
4. Elegant and Aesthetic Beauty
Improve your home's curb appeal and value by installing a new oak front door, showing your explicit taste when on interior design.
5. Soundproofing
Because it is dense and solid, an oak material is resistant to sound as compared to cheaper wood door counterparts.
6. Privacy and Security
Oak solid wooden doors come with high quality locks, making them a hard and unbreakable entry for burglars, intruders and thieves.
Oak door from Door Expert Malaysia is designed, engineered and constructed with perfection that will match your delicate taste. We offer a vast range of wooden doors based from design, style and size to your expectation.
Types of Oak Door
Solid wood
Faux
Fire-resistant
Pocket
Stained
Other custom door types
Application of Oak Door
An oak door can be installed in the kitchen, an indoor or outdoor entry, a patio, a room or any custom applications.
An exquisitely made door can be used in any indoor rooms, providing it better appeal and tougher security.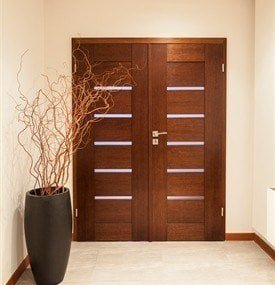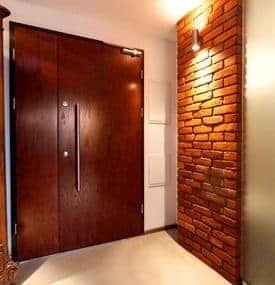 For a quality, artisanship and durable solid wooden door make, count on us. We are your one-stop solution for manufacture, supply and installation of all door types for your office, shop or home. Visit our showroom by scheduling an appointment with us.