Our Interior Folding Door Range
We are a leading door specialist that serves the domestic market in Malaysia. We offer a large selection of interior folding doors, including uPVC, wood and aluminium doors. We have a number of different styles to choose from, and most of the styles we offer can be supplied in a range of configurations from 2,1 up to 3,2 – to suit even the largest of open-plan style doorways.
We have a selection of pre-hung doors, as well as doors that can be fitted to an existing frame, and you can choose from pre-finished wood or unfinished wood that you can then paint or prime to suit your decor.
We take pride in supplying the highest quality products, and we choose reputable manufacturers with environmentally conscious policies. Our interior folding door selection includes wooden doors that are made from woods sourced from sustainable forests.
If you are not sure what size of door you need, or what arrangement will suit your room best, why not drop us an email to ask? We can help you understand the difference between bifold doors, sliding doors, and the different configurations and explain how to measure your doors to get the perfect fit.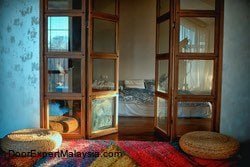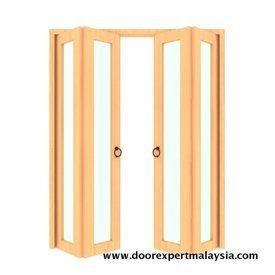 We can also offer advice on fire doors, glazing, and safety issues, and help you to pick the best doors for your interior or exterior.
Whether you are looking for a stylish, timeless door that will fit in a tight budget, or are doing your dream renovation, we're confident that we can help you. Give us a call today to discuss your options, and we will talk you through our product range, and help you to pick out the right doors for your home – whether that's for a living room, kitchen, den or study. We have the prefect doors.