A Look at Our Glass Folding Door Range
We are a specialist supplier of doors for homeowners, renovation contractors and property developers in Malaysia, we sell wood, UPVC, aluminium and glass internal and external doors, including French doors, bifold doors, standard-sized doors and more.
Our selection of glass folding doors includes both internal and external doors with clear glass, frosted glass and stained glass to suit most styles of properties. We are proud of the range that we offer, and have taken care to find the best possible quality of folding doors on the market. When you buy a door from us, you can be confident that it will be covered by an extensive guarantee.
We have internal glass folding doors that will make your living room or kitchen feel bright and airy, as well as external folding doors that are strong, secure, and double glazed for insulation. This means that you can use them with confidence, knowing that they will make your home look great, and keep you comfortable too.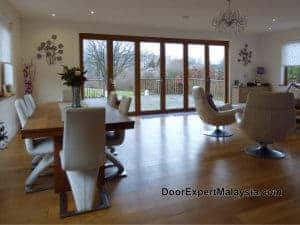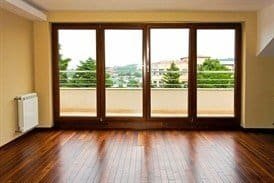 We have doors to suit most price points, and we can help you to find the perfect style to suit your property. So, give us a call before you start your next renovation project, so that we can work with you to help you find the best possible product to suit your needs – whether that is a set of bifold doors for your semi open-plan living room and kitchen area, or a set of folding doors to open out onto your patio, we have the perfect range for you.
Our affordable, stylish collection includes something for every property – rustic, modern or period. Browse our collection or get in touch via email or on the phone, and see why so many Malaysian homeowners choose us for their interior and exterior door needs.