Rugged Single Leaf Aluminium Door
We are the leading supplier of doors to the Malaysian marketplace, and one of our most popular products is our selection of single leaf aluminium doors. We can make into bifold doors, sliding doors and French door too, but our single leaf range is ideal for offices and for homes which have more traditional, standard width openings.
The beauty of single leaf aluminium doors is that they are incredibly strong and hardwearing, and they are also quite light considering how strong they actually are. They are designed to withstand the elements when installed outside, but they can be used inside too – many of them are rated as fire doors, so can be used where there are building regulation concerns as well.
Our doors are strong enough that you could use them in a hotel or an office setting where locks are required and you want to make sure that the doors can't easily be forced open, and they will not warp or swell with exposure to humidity, which makes them ideal for kitchens and bathrooms too. They are offered in a range of sizes and colours, and if you can't find exactly what you want in our off the shelf range then we may be able to sort out a bespoke product for you.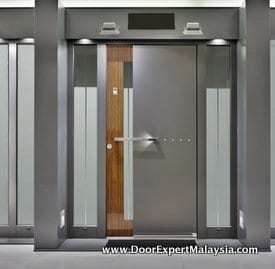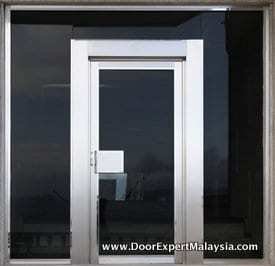 We have many years of experience in working with and selling doors and have made them our passion. We hope that you will see this shine through when you visit us. If you would like to know more about what we have to offer, then be sure to give us a call. We would be happy to work with you for all of your door needs – whether that is for a home renovation project, or if you are a commercial property owner.