Affordable Interior Wood Door Sales
We are one of Malaysia's leading suppliers of interior and exterior doors. We are always running affordable interior wood door sales. We know that interior decorating is an expensive and sometimes stressful proposition, and our goal is to do everything in our power to make it a more fun and less stressful experience.
We run regular interior wood door sales, with stylish, robust and high quality doors on offer from a number of different manufacturers.
Our selection includes doors with frosted panels and stained glass, plain glass and piped panels, as well as solid wood doors in a range of styles. We have French doors, bifold doors and single doors to suit your home. Whatever you are looking for we are confident that you will love the selection that we have available.
If you are not sure what size of door you should buy, please do not hesitate to get in touch with us. We would be happy to explain the process of picking the perfect door size, and also explain the differences between fire door ratings, as well as how to cut a door down to fit.
We can offer individual doors, or sets of doors for your whole home, giving you a put together and stylish look, with continuity from room to room. Whether you are building your dream home or working to a strict budget, we can help you get a look that you will love, and that will set the tone for the rest of the house.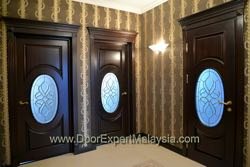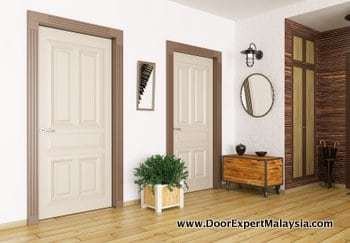 Choose from hardwood or engineered wood doors to match the rest of the decor, and enjoy a sleek, modern or timeless look. Call us today to see why we are one of the most popular door suppliers in Penang, and chosen by tradsemen and homeowners alike.