Top Quality Glass Swinging Doors
We are the leading supplier of top quality glass swinging doors to the Malaysian marketplace. We have a huge selection of glass doors, including full glass, and ones with a low profile aluminum frame. We offer clear glass, frosted glass and faux-leaded versions.
Our glass swinging doors are suitable for both use in domestic and commercial properties. We cater to individual buyers, tradespeople and to builders, and have doors at every price range.
Our swinging doors have safety glass that is solid and robust, and that will not break or shatter easily on minor impacts. There are glazed doors with double glazing that are intended to be used as external doors for areas where insulation is important. These comply with the latest building regulations and will keep your home warm, safe and secure, as well as offering good noise cancelling properties too.
We know how hard it can be to find the perfect doors. That's why we have put so much time into testing the ones that we sell. We offer robust guarantees, and we only offer the best and highest quality, so you can be confident that if you buy a door from us it will perform well and last for many years.
Our aluminium doors are wholly recyclable, with a minimal carbon footprint, so you don't need to worry about the doors damaging the environment. When you decide to change them (many years in the future) you can do so with ease.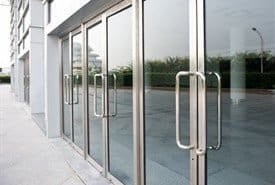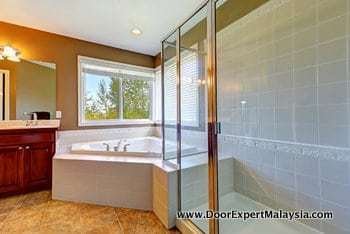 Why not call our sales team to discuss our selection of doors? We would be happy to explain the options to you as well as discuss fitting, sizes, and delivery. Contact us today and you will soon see why so many individuals and contractors choose us for their swinging door (and other internal and external doors too) needs.