A Reputable Sliding Door Company
If you are redecorating your home or renovating an office, and want to find a way to enjoy the benefits of open plan, with privacy when you need it, then why not choose sliding doors?
We are a leading supplier of sliding doors to the Malaysian marketplace. We have a huge selection of doors including glass sliding doors, mesh doors, and more to suit any style of property. We take pride in being a sliding door company that makes life easy for you. Just choose the door that you want, and we will do the rest.
We have many years of experience as a sliding door company, serving homeowners and commercial property owners in Malaysia with the best office doors, sliding doors, kitchen doors and more. Whatever style of door you are looking for, we can help you.
Space Saving Solutions
Sliding doors are a great compromise between open plan living and having separate rooms. You can close them to cut down on noise pollution and to keep heat in, but then open them to enjoy a bigger, joined room space. Since the doors slide on a track, you get the added benefit of saved space, since the doors do not open in an arc into the room. This means more usable floor area for furniture or decorations. In smaller properties, that can be a huge boon.
We have sliding doors in most common sizes, and we will also do doors made to order as well. So if you are looking for something to give your property a touch of luxury, be sure to give us a call. We would be happy to discuss your needs, and to help you pick out the perfect set of doors. All of the doors that we sell come with any required hardware (hinges, tracks, handles, etc) and we will do the installation work for you. The price that we quote for the job is the price you pay to have the doors installed in your property. No hassle, no fuss, and no hidden or unexpected charges.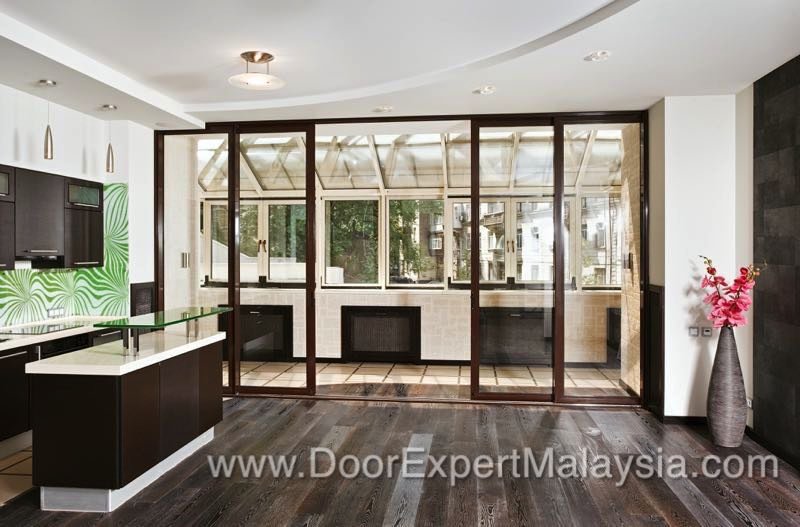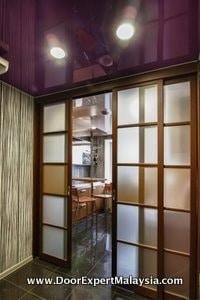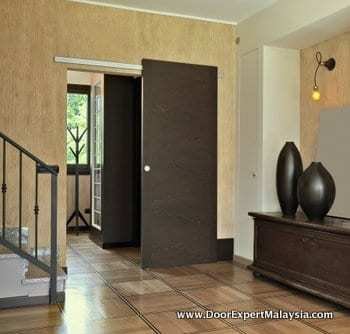 Doors are an often overlooked part of interior design, but we are here to help you get the perfect style. Whether your property is old or new, modern or rustic, we can help you. Give us a call today to learn why so many Malaysian homeowners choose us to supply and install their new interior sliding doors.