Complete your home redesign and get a kitchen your neighbors will envy with a stylish new kitchen door.
We are a leading supplier of interior and exterior doors for the Malaysian marketplace. We have a huge selection of kitchen doors to choose from.
Choose from uPVC, wood, laminate or glass doors in a number of different styles including sleek modern doors and rustic barn-style doors. Opt for a large glass panelled door to let in the maximum amount of natural light, or choose a heavier wooden door for a warm and cosy feel, the choice is yours.
Installation Included
All or our doors are supplied with all the fixtures you need to complete them, and installation is included as standard. The only work you need to do is picking out the door that you want. We have most common sizes in stock, so if your home or office takes standard sizes we will be able to deliver and fit your door quite promptly. If you need a more unusual size for your doors then don't panic. We can still help you! We can make doors to order, and will work with you to put together the perfect door for your home.
The Finishing Touch to Your Home
Good-looking doors make a great addition to any house and they will make your interior design look like a million dollars. It is well worth investing in a new door to add a touch of polish to your home's look. Our kitchen doors are functional too, offering noise insulation, good thermal performance, and ease of use as well. Whether you have a modern kitchen in an apartment or a rustic cottage with a small galley kitchen, we are confident that we will have something that you and your family will love and cherish for many years as part of your newly designed home.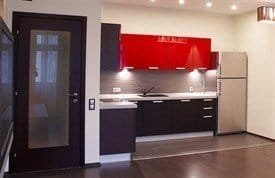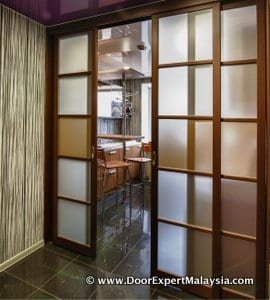 The Malaysian Door Specialists
We have been supplying doors to Malaysian homeowners and commercial property owners for many years. Why not call us today to discuss your needs? We take pride in offering the best advice and in helping people to find the perfect doors. Our team of installers are highly trained professionals and we use only the best materials and choose our doors carefully to ensure that our customers always get the best products.
Call us today to learn why so many Malaysians choose us for their interior design projects.