Top Quality French Door Sales
French doors make a beautiful addition to any home. They make your entryway look more grand and elegant, and they can create a more spacious feel inside your home. We are a leading supplier of french doors and other doors for Malaysian builders and homeowners, and we offer a lot of French door sales and promotions – including ready made doors and custom doors to suit more unusually sized homes too.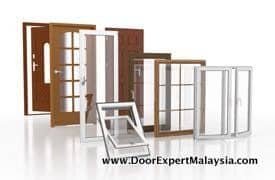 Our French door sales will allow you to get a beautiful wood, aluminium or UPVC door at a competitive price. We know how hard it can be to get the perfect fitting door – and when you're renovating a property there's a chance that you're on a tight budget and that you will want to make sure that you can get the perfect door at the perfect time. We know that you're going to be worried about other things – the carpets, the windows, etc. So we want to make the job of finding the perfect door as easy as possible for you.
It's hard work to look for reliable french door supplier. You need to consider whether you want finished or unfinished doors, what hardware you want with them, whether you want sidelights, and what material the door should be made of. We can make that job a little easier for you, offering impartial advice and ideas, and giving you the guarantee that when you pick out a style of door it will be made to the highest quality.
So, give us a call today to talk to our customer service team about your renovation project. We're confident that you'll find we have the best possible designs, and that you'll love what we make for you if you opt for a custom design. Call us today to see why so many Malaysian house owners choose to work with us.