Aluminium Folding Door Specialists
We are a team of specialists that supply aluminium folding doors, sliding doors and more to both the domestic and commercial markets in Malaysia. We work with people with any budget – from a tradesman looking to do up his first property to an individual, or a corporate customer with far more money to spend, needing a lot of matching doors.
Our aluminium folding doors are robust and secure. The frames can be thin while still taking the weight of a substantial glass panel, and the doors are strong too. We can supply doors with a range of different glass panels, including frosted, clear or leaded glass.
Aluminium doors weather well – they are easy to clean and they do not discolour or stain easily. You can expect them to have a useful life of a decade or more, unlike many other materials which will warp, crack or discolour when exposed to the elements.
We take pride in offering the best products, made by the highest quality manufacturers. Our aluminium folding doors have strong and durable mechanisms, and are intended to be strong and secure. They are wholly recyclable, and you can install them safe in the knowledge that the carbon footprint of them over their useful life is significantly lower than that of uPVC doors.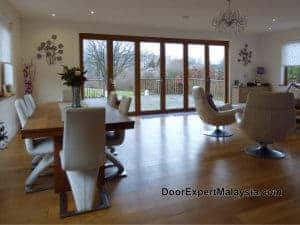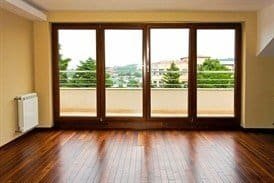 We have a dedicated sales team that is always happy to help people who have questions, and we are committed to helping you to get the perfect door or doors for your project. We understand the fashions and the demands of the Malaysian marketplace and we are eager to work with buyers to provide solutions that are the right look, the right price, and built to last too. Call us today to discuss your folding or sliding door needs with our team.