Solid Wood Back Door
If you are redecorating your home and want to give it the 'like new' treatment from front to back, then investing in a new solid wood back door could be a part of the solution. Why leave your old, drab looking door when you can get a new solid wood back door that is robust and secure, but that has a stylish twist to it?
We are a leading supplier of solid wooden doors for Malaysian homeowners, builders and tradespeople and we have a huge selection to choose from. We take pride in offering the best doors for homeowners, whatever their tastes and budgets – and as well as wood we have uPVC and aluminium doors, as well as doors with double glazing too.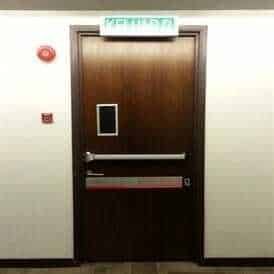 We use wood sourced from sustainable forests, and we take pride in making sure that every door is manufactured to the highest standards and meets building regulations. We want to make sure that every door offers good security and insulation, and that you can buy confident in the knowledge that the door comes with a solid manufacturer's guarantee.
We have most standard sizes in stock for our more popular designs, and there is the option to get some designs made in more unusual sizes, with a longer lead time. Our customer service team will be happy to go over your options for you and work with you to help you find a door that matches your specific requirements.
We take pride in our doors, and are passionate about interior design as well as external doors. Call us today, or drop in to one of our show rooms for a look around, to learn why so many people from Malaysia choose us time and time again when they are renovating their properties both inside and out.