Proven Custom Wooden Door Manufacturer
A perfect door is a form of art in itself.
There is an elegance to it that cannot be ignored. With our company, client's needs and wants remain a top priority, and it shows in every step of the process.
Why select a door that does not jive with your requirements? It is time to choose a door manufacturer that cares and will deliver on all expectations from the word go. We are a well-regarded and highly experienced wooden door manufacturer ready to provide the design of your dreams right now.
Commitment To Quality
Want a door that is immaculately designed? Want something that is durable? All doors created and provided will exude quality from top to bottom. As a leading custom wooden door manufacturer, we remain committed to quality and assure all clients of a design that is going to make them happy.
Customize Every Detail
Have a particular look in mind for your new wooden door? Want to have control over every aspect of the door's design process? Our door company is the number one custom wooden door manufacturer in all of Malaysia for a reason. You can customize everything ensuring the door looks exactly as you desire in the end.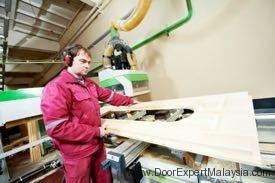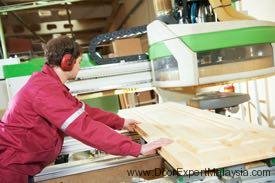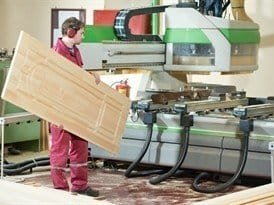 Customer Satisfaction
What is the one thing we pride ourselves on? Customer satisfaction. We want clients to feel on top of the world because a custom door has to be flawless. A door that does not fit your stylistic requirements is not worth it.
Our door company is experienced and pays attention to detail. Quality craftsmanship is a guarantee for those who desire perfection and nothing short of this. Sift through the designs or create a customized solution in minutes after contacting our team.
The right door is a few steps ahead. WhatsApp us now.