Single Leaf French Door Designs
We are a leading supplier of French Doors to the Malaysian marketplace. Typically, French doors come in twos but there may be a number of application where you would buy a single leaf French door to breathe a new lease of life into a room with a nice big and stylish door or due to the smaller size of the opening.
Our French doors are made from the highest quality materials, and we have a huge selection of styles to choose from. Whether you are looking for a simple flush door, one with a large glass panel and an aluminium, low profile frame, or a more ornate type of single french door, we are sure that you will find something that suits in our range.
When you are measuring for a new door, be sure to take three height measurements and three width measurements. If they differ significantly, this could mean that the frame is not plumb and you will need to fix that before installing the door. If you're not sure what measurements to take, our customer service hotline would be happy to advise you.
We are dedicated to bringing people the best doors on the market, and we offer a robust guarantee to back that up. We know that it's not easy to pick out the best products and to do a good renovation project, and that's why we put so much time into finding the right balance between price and quality.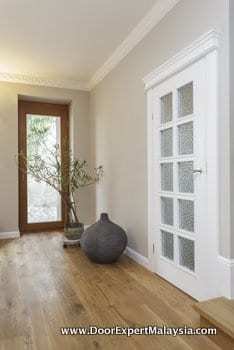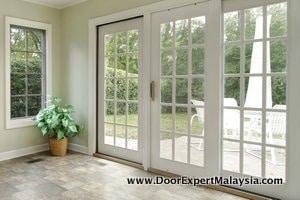 If you need help to choose a new door, please don't hesitate to give us a call. We cater to individual home owners as well as to trades people and house builders. Once you have seen the doors that we have to offer we are confident that you will come to understand why so many Malaysian designers choose us for their needs.