Quality Digital Door Lock System
If you want to give your home some modern, luxurious touches, then why not consider updating your security? Doors are often overlooked but once you have experienced digital door lock systems you will quickly come to appreciate the versatility of the system and how it can improve your day to day life.
It is all too easy for keys to get lost or stolen. It can also be a lot of hassle to have to change locks if someone who shouldn't have access to your keys ends up with them. Some people are forgetful, and tend to lock themselves out of the house on a regular basis. With a digital door lock system you don't have to worry about that sort of thing. All you need to do is remember the passcode and you can always let yourself in. If you are worried that someone who should not be getting access to your home has the code then you can change the code and tell your friends and family the new code. This is far more convenient than having to get new keys cut.
The Future is Here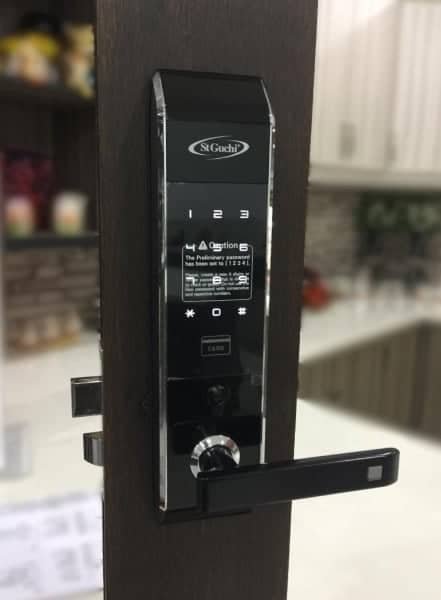 Digital locking systems have been around in the commercial space for a long time, but now there are affordable locks that homeowners can use to keep their properties secure. These systems offer the same robust security as commercial properties have always enjoyed, and they are incredibly easy to use too. Some of them even have 'smart' features, that will allow you to control your lock via your smartphone. This means that you can open the door while you're at the office if you need to let a visitor in. It's a handy 'quality of life' feature that will leave you wondering how you ever managed to live without it.
We Are Here to Help
We are a leading supplier of doors and accessories for Malaysian homeowners. Our team has many years of experience when it comes to helping people select the perfect door, and with installation work too. If you have any questions about picking out the perfect door then our sales team would be happy to help you. Why not give us a call today to discuss your internal and external door and security needs. We are confident that you will quickly come to appreciate why so many Malaysian homeowners choose us for all of their door and home security needs.