Our Digital Keypad Door Locks
Mechanical, key based locks are not a new technology. Indeed, they are thousands of years old. While the basic idea behind them is sound, they have a lot of problems. Not least that there is the risk of the keys going missing or being copied and falling into the wrong hands.
The New Way to Stay Secure
Digital keypad door locks are a new form of security that removes that point of failure. Since there is no physical key, the risk of unauthorised access is greatly reduced. Yes, people can share passcodes or forget them, but those things are less likely to happen than a child losing a key on the way to school or a vengeful ex copying your key so they can break in to your home later. If someone forgets the passcode to the door, they can simply ask for a reminder. If you're worried that the passcode may have been shared with someone that shouldn't know it, you can just change it.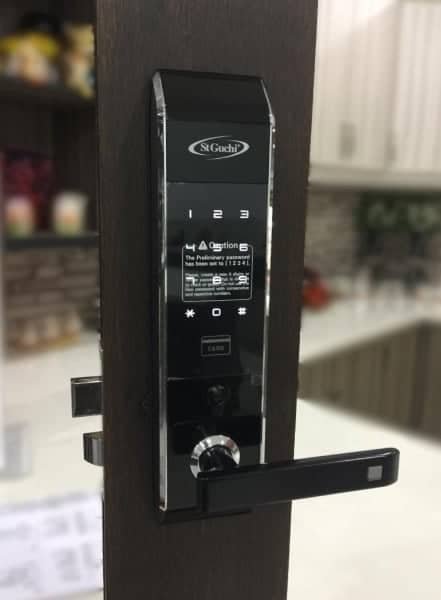 Indeed, having the option to change passcodes is handy for things like allowing tradespeople into the property while you're on holiday. You can give your neighbors, or the dog walker, the code while you're away and change it when you get back. Digital keypad door locks are just so much more convenient than physical keys.
The Power is in Your Hands
Some of the more modern keypad door locks can link to an app so you can see the times that the door has been opened and closed, and even control the door remotely. This means that if a delivery person calls and you're not at home you can open the door so they can drop the package off. Features like this give you peace of mind and will save you a lot of time as well.
Leading Home Security for Malaysian Homeowners
We are the leading supplier of doors and home security products for the Malaysian marketplace. We offer a range of internal and external doors, handles, doorknobs, mechanical locks and digital locks to suit all sizes of property. We take pride in offering only the highest quality and most reliable products and we are passionate about the products we sell. We are here to help you make sure that you get the best out of your property in every respect. Call us today to learn more about our doors and locks, and to learn why so many Malaysian families make us their go-to supplier.