Durable Aluminium Frame Sliding Glass Door
Sliding glass doors are stylish and incredibly appealing, and can make your home look bigger and more inviting. Our aluminium frame sliding glass doors have slim frames that look beautiful, and a low profile, with near floor to ceiling glass that lets you have a clear and unobstructed view of the garden or yard.
We offer aluminium frame sliding glass doors with double glazing that has amazing thermal performance and good noise insulation too. We know how hard it can be to find secure doors, but we can advise you on good multi-point locking systems that will keep your home safe and secure, and double glazing itself is tough to break!
We have many years of experience supplying the Malaysian marketplace, and will put that experience to use to help you pick out the perfect doors for your property.
Our showrooms have a large selection of doors in stock so you can visit and see them up close, and we have many other doors ready to ship in common sizes. We can also make some bespoke doors, although not all models are available in bespoke format.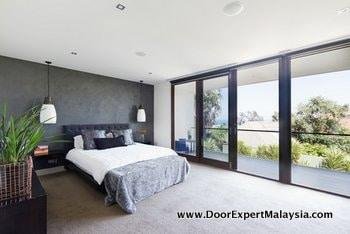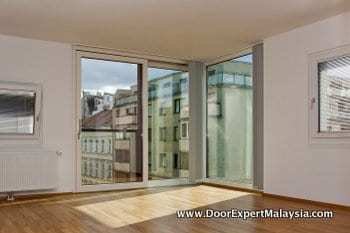 We take pride in supplying high performance, great looking doors at affordable prices. Our sliding doors will give you more useable floor area in your home while still give you the feeling of open plan living when they are open. They are perfect for people who want to enjoy easy access to a conservatory or patio, and to take in the wonderful views around their homes.
Call us today to discuss your renovation plans. Our highly trained staff will discuss your current layout, your budget, and your wishlist, and help you to find the perfect doors for your home. We're confident that you will not be able to get a more appealing deal anywhere else.