Custom-made an Aluminium Section Door
Aluminium section doors are a stylish, modern and innovative way of dividing parts of your home. They can be used to produce divisions between two different rooms – whether that's a large open office and a meeting room, a waiting area, or even for a modern divider in a home.
Aluminium section doors are sleek and visually appealing. They are lightweight and they can be very thin to produce a low profile, making them a good option for environments where you might not normally want to fit a bigger and heavier door.
We have been supplying aluminium doors of various styles, sizes and materials to the Malaysian marketplace for many years including sliding door, folding door, glass door and french door. All made with quality imported aluminium. We have expertise in working with both commerical and domestic properties and understand the different demands for both kinds. We know how hard it can be to design the perfect work space or living area, and that finishing touches such as the type of door that you choose can make all the difference.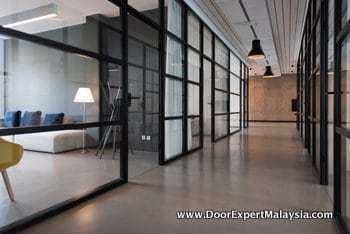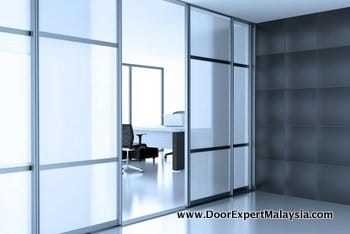 A sleek aluminium section door will offer security and privacy when you need it, and can be opened wide for easy access when that is what you prefer. It is a durable and long-lasting solution that will serve you well for many years, and when you do come to replace the door you can enjoy the knowledge that the aluminium itself is wholly recyclable, keeping your carbon footprint to a minimum.
If you are looking for a new and modern style of decorating, choose an aluminium set of doors. Call us today to learn why so many businesses and home owners choose us as their supplier for their renovation projects in Malaysia. We are always happy to work with people, and to help them build up the perfect new look for their home or business.