Our Modern Interior Door Selection
Put the perfect finishing touch to your interior decorating project with one of our modern, stylish interior doors.
Our modern interior door selection includes something for every kind of property, from understated flush doors that would fit a chic living room to bright and airy glazed doors that will allow sunlight to flood into your kitchen or living area. We take pride in working with the best suppliers in Malaysia, and our modern interior door selection reflects this, with all of the doors being easy to clean and maintain, rugged and hardwearing but stylish too.
Most of the doors we sell are pre-hung and pre-finished, ready to install. We do have a few that are unfinished and that buyers can stain and prep as they wish.
We work with both home owners, renovation contractors and interior designers from all over Malaysia and can offer great deals on interior doors no matter how large or small your order. If you are looking to save money on your interior design but don't want to skimp on quality, then look no further than our selection.
Whether you want something cute and homely, something sleek and spartan, or something that is modern but with a slight country feel to it, we are confident that you will find the perfect door in our range and at an affordable price too.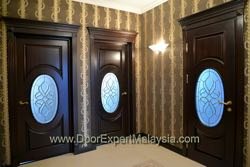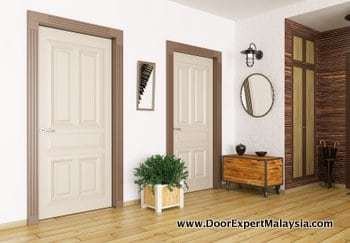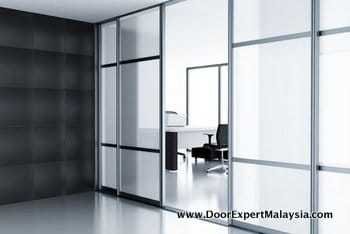 With safety glass as standard on all glazed doors, and designs that are intended to offer great noise insulation and sound protection too, our doors offer both comfort and style.
Pick up the phone today and call us, or send us a message using our contact form, to see why so many home owners in Malaysia choose us to supply their new interior and exterior doors. We are here to help you with your renovation project.