Why Choose a Dark Wood Interior Door?
The right door can make all the difference to the look of a room. If you're stuck with plain, boring veneered doors, then why not take a look at some of our dark wood interior doors. We have the best selection of doors in Malaysia, with high quality workmanship and eye catching designs to suit all tastes.
Dark wood doors are great for luxurious rooms, the study, and the bedroom, or even for a rustic kitchen. They make the room feel warmer, and they offer good noise insulation too. They're sturdy and solid, and add a touch of class and a nice finish.
Don't just dismiss interior door as something that 'keeps the warmth in' or that adds a little privacy. While it's true that your interior doors do all that, they do so much more too. They can serve as fire doors (if they are appropriately rated – our sales team will be able to give you advice about that), and they offer acoustic insulation too, which can be useful if you have a child in the house that likes to play music, or if you just want a bit peace and quite while you're studying.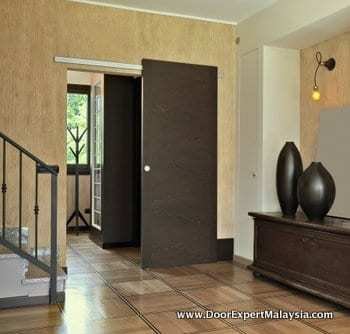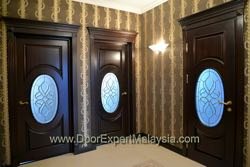 Our dark doors are pre-stained and treated, so all you need to do is hang them in the frame. This means that they're easy to install and save you time and hassle, as well as money.
We have a huge range of designs to choose from, and you can be confident that you will get the highest quality workmanship from us. Our dark wood interior doors are robust, have a beautiful finish, and will complement your interior well. For the perfect finishing touch to your home decor, choose one of our gorgeous doors. Call our sales team today!