Door Expert Malaysia specializes in door installation of all applications, materials, functions and designs. Count on us for a stress-free experience in the new installation.
Here are expert guidelines in installing a door: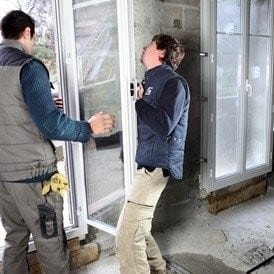 How Long To Install a Door
The answer depends on the type of installation. If there's an old door to be taken out prior to the installation, allow at most half an hour for the removal.
If a new installation and not a replacement are needed, an average is about two to four hours. Again, the time it will take depends on the type of door to install.
100% Guaranteed Craftmanship
At Door Expert Malaysia, we back all our products and services and work only towards your ultimate satisfaction. From the conceptualization to the installation process, our company ensures every stage done in the most precise manner possible.
Call on us at 011-5696 7228 today!
For any concerns or enquiries about our latest door products and services, feel free to phone us anytime. You may also drop by our locations nationwide or visit our showroom.