Custom-make a New Front French Door
We are a leading supplier of doors for house owners and renovation contractors in Malaysia. We supply everything from sliding doors and internal doors to beautiful front French doors in a range of different materials.
Front French doors offer the perfect balance between effectiveness and style. External doors must be strong and secure and fit a robust frame snuggly so that they cannot be forced open. Our French doors do that while offering good noise cancelling and good thermal performance – keeping the temperature stable so that your home doesn't overheat in the summer or lose too much heat in the winter.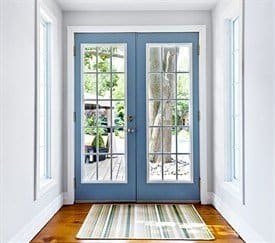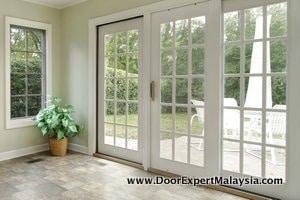 The French doors that we supply come with a generous manufacturer's warranty, so if they chip or warp, or otherwise show too much wear and tear too soon, then you won't need to worry. We stand by the quality of the workmanship and are confident that the doors will look stunning and perform well under normal use for many years.
We know that planning a renovation project or a new build is a daunting task, and want to make that as easy as possible for you. That's why our team of customer service advisors is always happy to answer any questions that you might have about measuring for a new door, your locks, whether you need to worry about just hanging a door in an existing frame or replacing the frame as well, and anything else associated with external doors. We can answer questions about the doors themselves, whether internal ones are fire proof, and numerous other issues.
Your front door is one of the first things that any visitor will notice, which is why it's so important that it's a good fit. Call us today and we will be happy to work with you to ensure that you get the perfect one.