Stylish French Door and Windows
If you are building a new house or want to put together a great design for a renovation, then fitting a French door and windows set is a good way of letting in lots of natural light and making your home as appealing as possible.
With French doors and windows you get a stylish home that has a modern, welcoming feel to it. Your property will be quirky and interesting, and bright and airy too.
We are a leading supplier of French door and windows sets as well as patio doors, sliding doors, folding doors and other entryway options. We have everything you need to enjoy a great looking house with secure locks, good insulation and noise buffering, and everything else you need to live in comfort.
In addition to external doors we also have internal doors, and both types are offered in a range of different configurations to suit your needs, with lots of sizes to choose from and the option to get sidelights or extra door panels if you need to cater to a very large opening.
We have been in the business of supplying doors for many years, and we are committed to staying up to date with the latest building trends. We offer robust warranties, and we pride ourselves on offering top notch customer service too.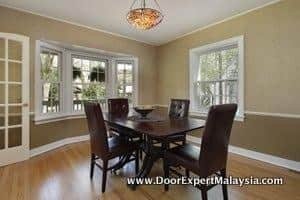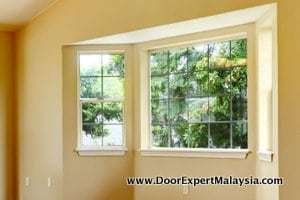 If you would like to know more about what we offer, please do not hesitate to get in touch with us. Whether you just want to explore our catalogue, or you need advice about our product selection, we can help you and our team of advisors would be happy to discuss your needs.
Call us today to see why we are one of the most popular suppliers of windows, French Doors and more to builders and home owners in Malaysia.